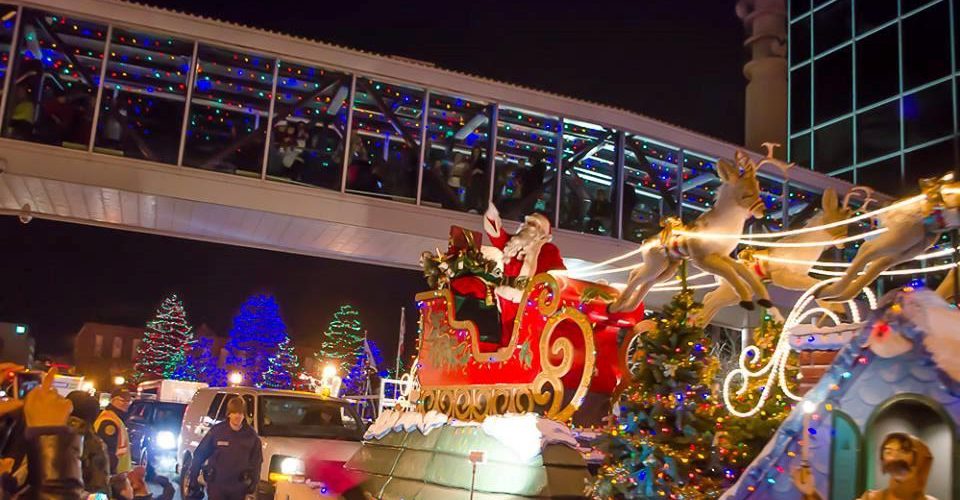 Everybody loves the Santa Claus Parade, it attracts children from far and wide, but unfortunately not everyone is well enough to watch the parade outside.  Christmas in the Pedway is our most heart-warming outreach activity and an essential component of the Club's identity; we use this event to ensure that our community's most vulnerable children don't get left out of the Holiday spirit.
In partnership with the Greater Moncton Women's Progress Club, we transport, feed and entertain young patients and their families from Greater Moncton's two Hospital's pediatric wards, hosting them at the City Hall Pedway.  From the comfort and safety of the Pedway they get to watch the Royale Greater Moncton Santa Claus Parade in safety and warmth all with the best vantage point possible!
Pizza, presents and celebrity guests complete the evening for these children and their families, for whom this Holiday-themed night out is a special, fun-filled respite from their worries and cares, if only for a few hours.
Event Details
Register Now